A bill that would have stripped the Boy Scouts of tax exempt status has stalled in California, the AP reports: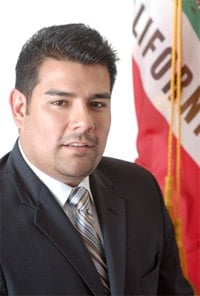 SB323 by Sen. Ricardo Lara, D-Bell Gardens, would deny state tax breaks to nonprofit youth groups that discriminate on the basis of gender identity, race, sexual orientation, nationality, religion or religious affiliation.
Because the legislation is a tax measure, it requires a two-thirds vote in both houses to pass. The Senate approved it in May, but it was placed on the inactive file in the Assembly on Thursday, which is expected to be the final day of this year's legislative session.
Scouting leaders had objected that the bill would harm local troops that serve 180,000 California children and teenagers. Conservative legal aid groups promised to sue if the measure became law on the grounds that it would punish an organization based on its beliefs.
The Senate had approved it in a 27-9 vote making it the first LGBT rights measure to pass with a two-thirds majority.
NOM, having little to celebrate in their anti-equality marriage crusade, was happy to take credit:
"We're pleased that common sense prevailed in this case. This bill was put forward to punish groups that refused to embrace the radical homosexual agenda including same-sex marriage," explained Brian Brown NOM president. "The failed attempt to pass legislation like this is clear proof that one of the first casualties of redefining marriage is our precious religious liberties."
NOM, with many other state and national groups, urged their membership to contact their representatives in opposition to this bill. Nearly 400 emails, letters, and calls were generated directly by the National Organization for Marriage.
"Like the recent victories for marriage in Australia and Pennsylvania, the tabling of this legislation demonstrates that marriage and family champions can be victorious when their voices are clearly heard in the halls of power," continued Brown. "NOM and its allies will continue to build on these victories as we stand for traditional values wherever they are under attack."