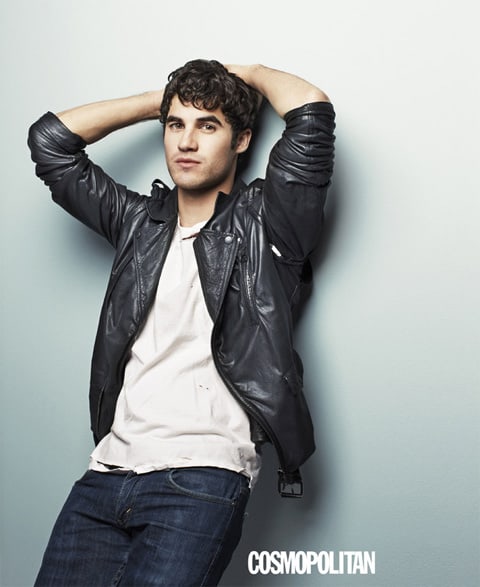 Darren Criss is this month's 'Cosmo Guy'. The magazine asks him if he feels the need to externalize his heterosexuality because he's playing gay on TV:
No. I know who I am. I feel bad for guys who have to flex their muscles. But hey, if that's the way to make yourself feel comfortable as a man—as long as it isn't antagonizing anybody—go for it. I'm okay with your getting a Miata to feel like a dude; just don't be a dick about it.
He also describes his wildest encounter with a Gleek:
A guy licked my face—straight up grabbed my head and licked my face.
More of the interview here.