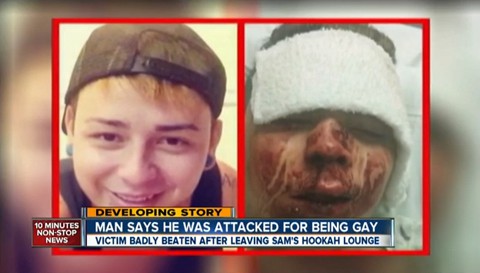 Last week, Towleroad reported on the brutal attack on 23-year-old Jared Olson of Denver, and now police say they have identified a suspect: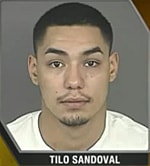 According to police, 20-year-old Tilo Sandoval is the suspect in that attack, which reportedly took place near Sam's Hookah Lounge on the corner of Alameda Avenue and Zuni Street over Labor Day weekend. Jared Olsen, 23, was the victim in the attack, and told police he and his friends had been out at a club before going to the hookah lounge. That's when he said two men approached the group and called them names, including gay slurs.
"They were just cussing at us and slurring, then one guy walked to my door and opened it and hit me in the face," Olsen said. "We drove off right after that."
Jared's injuries were not life threatening, but he reportedly lost several teeth and says he may need surgery to treat painful injuries to his face.
Watch KDVR's report on the attack and new information, AFTER THE JUMP…