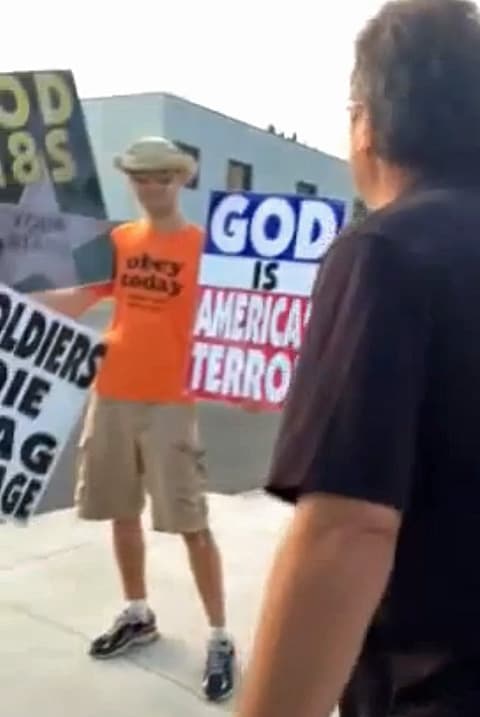 The Westboro Baptist Church came out to picket country singer Vince Gill at a concert in Kansas City, Missouri on Sunday, and Gill came out to troll them back. Here's my transcript.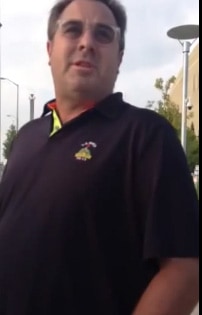 WBC member: "Vince Gill, what in the world are you doing out here?"
Gill: "I just came to see what hate looked like. I came out to see what hatred really looked like in the face."
WBC member: "Well, more importantly, what are you doing with another man's wife? Don't you know that divorce plus remarriage equals adultery?"
Gill: "Don't you know that you f**kers are lucky that you don't have a sign that says something about my wife?"
WBC member: "Jesus Christ said that."
Gill: "You know what else he said? He said a lot of stuff about forgiveness, about grace. And you guys don't have any of it. (Looks at another WBC member) I've seen you on TV, man. You're a big dips**t. You know that don't you?"
WBC member: "I don't care what you think?"
Gill: "Are any of you guys Phelpses? Or are you guys like the C team?"
Watch, AFTER THE JUMP…