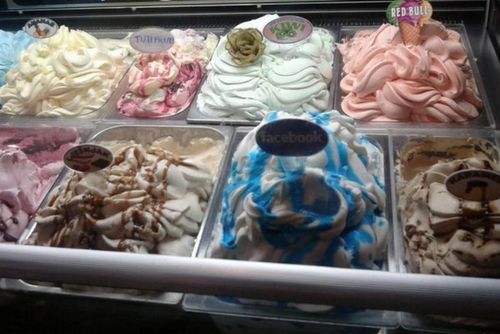 Facebook ice cream is for sale at the Valentino ice cream shop on Murter Island in the Adriatic Sea.
Writes Digital Trends:
The Facebook ice cream does not taste like Facebook because Facebook is a website and you cannot taste it (though I imagine it would taste like a combination of narcissism, short-term social fulfillment, and regret). The Facebook ice cream tastes like gum and candy, thanks to the flavored blue syrup. There's probably some metaphor in here about something being sugary, addictive, and only good in moderation, but I'm too lazy to nail it down.
Apparently gimmicks work and people "like" it.