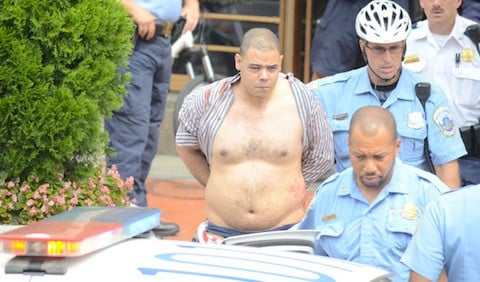 Floyd Corkins II, who shot a security guard at the Family Rearch Council headquarters in August 2012, has been sentenced to 25 years in prison, the AP reports:
Floyd Corkins II was sentenced Thursday. Prosecutors had asked that he spend 45 years in prison. But Corkins' lawyer said his client was mentally ill when he entered the Family Research Council building and shot and injured a security guard. He says an 11 1/2 year sentence was appropriate. Corkins was carrying 15 Chick-fil-A sandwiches during the shooting. He said he planned to smear them in his victims' faces as a political statement.
23 LGBT groups condemned the shooting in a joint statement shortly after it took place.