Toronto police are asking the public for assistance in the search for Christopher Peloso, the husband of Toronto mayoral candidate George Smitherman, who was last seen Monday afternoon in the area of Davenport Road and Bathurst Street.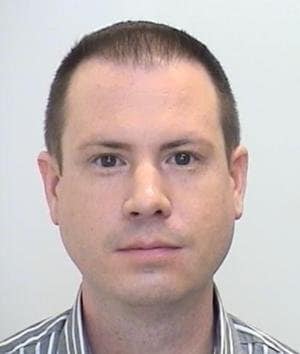 As Towleroad readers may recall, Smitherman married Peloso six years ago, when he was the first openly gay member of Provincial Parliament (MPP) and the first openly gay cabinet minister. In 2010 they were approved to adopt a boy. They have since adopted another girl.
Wrote Smitherman on Facebook: "I regret to confirm that Christopher Peloso has been missing from our home for almost 24 hours. Michael, Kayla and myself, with the support of family and friends, are hopeful that our husband and father will be home safely soon."
Wrote the Toronto Police in a release:
The Toronto Police Service is seeking the public's assistance locating a missing man.
Christopher Peloso, 39, was last seen on Monday, September 9, 2013, at 4 p.m., in the Davenport Road/Bathurst Street area.
He is described as white, 5'8", 150 lbs., with brown eyes and short, light-brown hair. He was wearing a dark-blue jacket with a hood, tan-coloured cargo shorts, and blue flip-flops.
Police are concerned for his safety.
Anyone with information is asked to contact police at 416-808-1300, Crime Stoppers
anonymously at 416-222-TIPS (8477), online at www.222tips.com, text TOR and your
message to CRIMES (274637), or Leave A Tip on Facebook. Download the free Crime
Stoppers Mobile App on iTunes, Google Play or Blackberry App World.