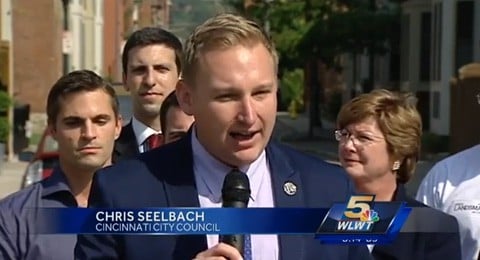 Marriage equality supporters in Ohio launched a new campaign to educate the public about marriage equality yesterday while a timeframe for action is agreed upon, the Columbus Dispatch reports:
The pushback against the 2004 marriage ban gained attention yesterday with a three-city announcement of the Why Marriage Matters Ohio education campaign.
Backers at a Statehouse news conference included the Equality Ohio Education Fund, Freedom to Marry, the Human Rights Campaign Foundation, American Civil Liberties Union Foundation of Ohio, clergy members, the only openly gay state legislator, a Columbus businessman and two same-sex couples.
But there is a schism in the gay and transgender community about when the Ohio campaign should begin: next year, 2016 or beyond?
Elyzabeth Holford, executive director of Equality Ohio, said Ohioans value fairness and human dignity, and will eventually vote to overturn the 2004 amendment limiting marriage to one man and one woman. But she would not commit to pushing the issue to the ballot next year.
Cincinnati City Council member Chris Seelbach (above) spoke at that city's launch event:
The issue is personal for Seelbach, the city's first openly gay council member. He talked about his desire to marry his partner of 8 years, noting "it's about my family being treated fairly and equally in the state of Ohio."
Watch WLWT's report, AFTER THE JUMP…