The meningitis outbreak panicking health officials earlier this year has been stopped they say, helped by social media and a brisk vaccination campaign, CBS New York reports: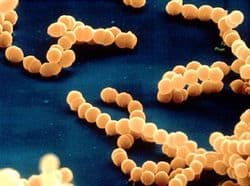 Dr. Jay Varma, the deputy health commissioner for disease control, told WCBS 880 there has been not a single new case since February, around the the advisory was issued. "We're very pleased that it appears the outbreak has been stopped. It's the longest period we've gone without a case since the beginning of 2011," he said.
It was an unprecedented education campaign by the city. In addition to the traditional outreach to the news media, the health department targeted the gay population directly through advertisements on blogs, websites, and mobile apps gay men use to find dates and hookups.  "We have learned a lot about the impact we can have using other ways of getting messages out," Varma said, noting the department's close alliance with gay advocacy organizations which helped guide the campaign and spread the word.
It is still important for men who meet men online or at bars or parties to get the vaccine, they advise.