In July Towleroad reported that Benjamin Medrano, a 47-year-old singer and gay bar owner, had been elected Mayor of Fresnillo, a city in Mexico's northern Zacatecas region known for its machismo and drug violence.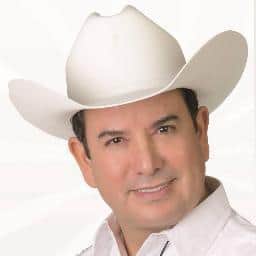 Said Medrano at the time: "I am going to be mayor of a township where there are 258 villages full of tough country people, who don't necessarily have much information on what's happening elsewhere, and have even less of an automatic sympathy with their gay mayor. But, it's not like I'm going to paint city hall pink, either."
Medrano was sworn in over the weekend, the BBC reports:
He posted a message on his Twitter account soon after the ceremony: "The time has come to listen to your demands and address your problems. I have a commitment with you".
Two of Mexico's biggest criminal organisations – Los Zetas and the Gulf Cartel – have been fighting for control of drug trafficking routes leading north towards the American border.
Mr Medrano said the fact that he has no involvement with criminal organisations would enable him to do a good job for the people of Fresnillo.
"What matters the least for the people is who you may sleep with, what you do in your private life. What they want is good results from their politicians," he told BBC Mundo.