Hunter gored by antler of elk he'd just killed.

David Mixner on the NYC election: Sad news, good news, tough battle ahead.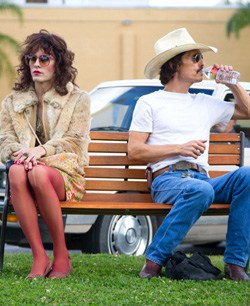 Indiewire parses the homophobia in the MAtthew McConaughey AIDS drama Dallas Buyers Club.

Best dog Vine of the year?

Former Bush spokesperson and FOX News blowhard Dana Perino is tired of people trying to remove "under God" from the Pledge of Allegiance: "If these people don't like it, they don't have to live here."
I

t's time to celebrate Brad Pitt's haircut.

There are 800-foot waves breaking deep in the ocean. "The deep ocean is thought of as dark, cold and still. While this is mostly true, huge waves form between layers of water of different density. These skyscraper-tall waves transport heat, energy, carbon and nutrients around the globe. Where and how they break is important for the planet's climate."

Tyson Beckford struts his shirtless stuff for the paparazzi in NYC.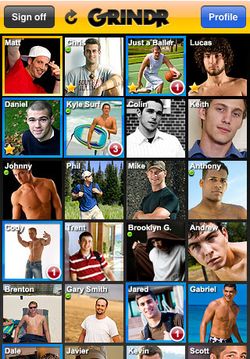 Grindr blocked by Turkey: "According to an online message displayed when attempting to access Grindr from Turkey, the block has been ordered by the 14th Criminal Court of Istanbul as a as a 'protection measure.'"

NYT Civil Behavior columnist Steven Petrow on how (or if) people should tell others that they're HIV positive.

Stay the Night: Zedd has a new track out featuring Hayley Williams.

Here are some further comments from the gay activists who met with Obama in St. Petersburg: "I think it's very important that Obama invited human rights activists, including specifically LGBT activists from Russia," Kochetkov said. "It was a serious signal to the global community, a signal that it's impossible to discuss human rights in today's world without a conversation about the status of gay rights. Not everyone, especially in Russia, understands that."

Hundreds of naked men to go on display at Paris' Musee d'Orsay.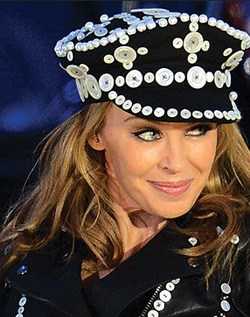 Kylie Minogue joins BBC's The Voice UK as a coach.

Sinead O'Connor debuts new face tattoos: "The Irish singer debuted striking new features — two prominent, and permanent, red cheek tattoos bearing the letters "B" and "Q" on either side — while performing in England earlier this month."

MTV True Life looking for gay athletes.

Where does LA Galaxy player Robbie Rogers hang out in West Hollywood? "His move to WeHo earlier this year came amidst a maelstrom of activity since he came out to his family in October and to the world in February…Rogers says he enjoys being able to walk to many restaurants and coffee shops; Alfred's is one of his favorite haunts. (You might also spot Rogers at Fred Segal or Kitson, two local stores that carry his Halsey line of men's trousers.)"