Barillo Chairman Guido Barilla apologized on Facebook this morning after remarks he made on a radio program inspired calls from all around the world for a boycott of the pasta maker.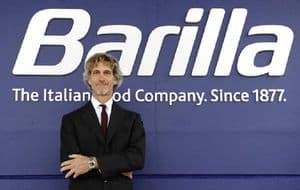 Said Barilla on Facebook (loosely translated):
With reference to my statements yesterday to the press, I apologize if my words have offended some people.
For clarity I would like to point out that I have the deepest respect for all people, without distinction of any kind.
I have the utmost respect for homosexuals and freedom of expression. I also said, and repeat, that I have respect for marriages between people of the same sex.
Barilla in its advertising has always chosen to represent the family because this is the symbol of hospitality and love for everyone.
Said Barilla on the Italian radio show La Zanzara last night:
"I would never do an advert with a homosexual family…if the gays don't like it they can go an eat another brand…For us the concept of the sacred family remains one of the fundamental values of the company….Everyone has the right to do what they want without
disturbing those around them…"
He then added: "I have no respect for adoption by gay
families because this concerns a person who is not able to choose."