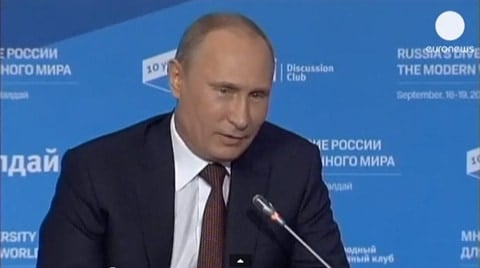 Russian President Vladimir Putin is making international headlines for his defense of former Italian Prime Minister Silvio Berlusconi, Reuters reports:
Russian President Vladimir Putin rallied behind his old friend Silvio Berlusconi on Thursday, saying the former Italian prime minister would not have faced trial for having sex with a minor if he were gay.
"Berlusconi is being tried because he lives with women. If he were homosexual, no one would lift a finger against him," he told a gathering of journalists and Russia experts.
Putin's comment provoked laughter in the audience over what appeared to be a reference to criticism abroad over a law he signed this year banning the spread of "anti-gay propaganda" (sic) among minors in Russia.
Watch, AFTER THE JUMP…