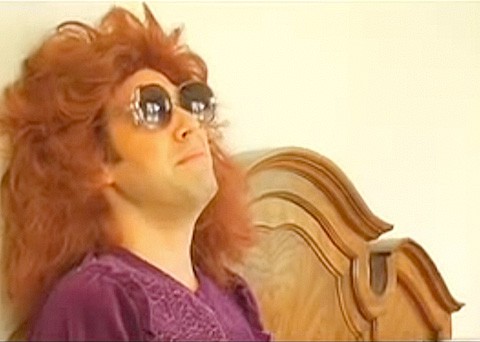 If you only know comedian John Roberts for his YouTube holiday homage to his mother ("Make it nice around the tree! Come on, make it even! Make it nice!"), you're missing out on some of the gifted character actor's best work. His performance as Belcher-clan matriarch Linda is one of the best things about FOX's brilliant series Bob's Burgers, a show already miles ahead of its animated contemporaries.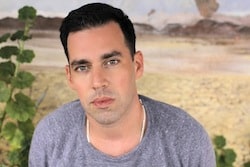 Created by Loren Bouchard (Dr. Katz, Professional Therapist), Bob's follows a working-class family comprised of Linda, the titular Bob (played by venerable voice actor, H. Jon Benjamin) and their three children (voiced by comedians Kristen Schaal, Eugene Mirman and Dan Mintz). Its IMDB page reads like a who's-who of today's comedy, including appearances from Bill Hader, Sarah Silverman and Megan Mullally. The show manages to blend quirky character comedy and warm-and-fuzzy family sweetness without becoming overly cloying — or devolving into the kind of dude-humor that dominates contemporary animation. Even when Bob's does potty humor, it's with style. (For example, the episode "O.T.: The Outside Toilet," is a salute to Spielberg and the toilet is voiced by Jon Hamm.)
The show is gearing up for its fourth season, kicking off Sunday at 8:30 p.m. Eastern on FOX, and a fifth season was announced yesterday. We spoke with Roberts about coming out, what his mom is really like and what makes Bob's Burgers feel a little bit gay.
(Inset Photo: Kate Butler)
TR: What were your earliest performance experiences like?
JR: My very first play was Anything Goes, and my mom was in it, because they did it at this hospital she worked in. It was like in the '70s, so there were all these women in snap-crotch leotards. I remember pissing my pants in the rehearsal, and my mom told everyone it was hot coffee and sent me home to change. My real first play was junior high, and then in high school I got more into community theater. I met the sweetest gay teacher in Cranford, New Jersey — this guy David Christopher — he still teaches. He took me under his wing and put me in all these really cool adult shows, like Brighton Beach Memoirs, The 1940's Radio Hour. I was like 16, and it just meant the world to me, because my high school theater teacher was giving me like two lines.
TR: Your video 'My Son Is Gay' speaks about the coming out process, what was that process like for you?
JR: I wrote my mother a letter that she still has. She loves it now, but when she got the letter she was in New Jersey and I was going to Long Island to rehearse with this band. She was a little upset, and it kind of took me aback because the letter was good, and I knew she had gay friends and all that. … 'My Son Is Gay' is from that letter and all that journey. By the time I shot that video, I was in her bed, in her clothes and she was in the bathroom laughing her ass off. So it all came full circle and was very sweet. She's super supportive. She was just more, you know, the typical mother reacton of thinking it's going to be a rough life. It's a rough life for all us, so everything worked out.
TR: Personally, my mother is from Staten Island, and I definitely see a lot of her in your character of your mother. However, I've also noticed when my mom's in front of other people, she tones it down a lot. I've seen interviews with you and your mom, and she comes off a lot less brassy than your portrayal. So spill a little here, what parts would people be surprised to learn are exaggerations and which ones aren't?
JR: First of all, you just missed her in Vegas this last weekend. She was on fire. She just turned 70, and basically she's on like three hours of sleep and still going. She's a very Type-A personality. She's a very hard worker and can be very serious, but also has a great balance of having fun. She loves Christmastime and the tree and she's just so enthusiastic about it. It just brings her such joy, that's really what it's more about. She is from Brooklyn. I have tons of relative from Staten Island and Long Island and Brooklyn, amd it's also just about that humor, that voice and the accent talking about the tree. It's all very real, it is her. But it's me in a wig, I'm still a guy. It becomes this other thing. It's not her, but it's her essence.
TR: There are some parallels between Linda and the character you're doing of your mother. How are they similar and how are they different?
JR: Linda is married to Bobby. We didn't really have a Bobby. I had a stepdad growing up, who is his own character. Linda is more this married mom, and Bobby is definitely a big part of her equation. The similarity I think is that she loves and accepts and nurtures her kids for who they are. She just kind of guides them along the way and accepts all their freakish little quirks and encourages them, which my mother always did. And that's why I'm wearing wigs and her clothing.
TR: You're not the only female character being played by a male voice. Dan Mintz is doing Tina, David Wain has done a female character before. What does that kind of gender-swap bring to the show?
JR: It just brings fun. Bart Simpson is played by a woman, and it's been done in animation for years. But me and Jon Benjamin, our chemistry together just as friends is kind of hysterical, too. The thought of us married is even funnier. Somehow there's that underlying thing that happens when we're recording. In real life, I'll take Jon out to The Monster in New York, and we'll sing in a piano bar. He's totally straight, but I think if it were a woman, it might be a little different.

TR: In addition to the gender swapping, the show's got a lot of musical numbers, Gene lets out more than an occasional "you go, girl, " and then there's Marshmallow. There's definitely a queer edge to Bob's Burgers. Where does that come from?
JR: Definitely I've been influencing everyone on the show [laughs]. I'll bring in little rainbow flags or some Cher CDs. There just isn't this macho vibe. I don't know what other writer rooms are like on other shows. I mean, everyone goes to the Dodgers games and drinks beer and stuff, but they're just such cool, open-minded people. It's a lot of young writers too, and I think it just shows that times are changing a little bit. Everyone is kind of a little gay now. Or the cool people are, at least.
TR: What else are you working on outside of Bob's Burgers?
JR: I have a thing with Comedy Central, I'm working on a presentation for them. I have some things I'm pitching. I did this pilot for FOX called Short-Coms, with Craig Robinson, Shannen Doherty is in it, Kevin Smith. … We shot it on the Carol Burnett stage. I brought all my wigs and was standing right where Carol Burnett stood. … I want to do a new mom video. I've been talking to Debbie Harry, who's in my videos a lot. We're going to get together and do a new one.
TR: How did that relationship form?
 JR: My friend introduced us when my band was playing shows like 10 years ago, and she liked our music. We got to open for Blondie for a bunch of dates. We just became friendly, and I did a remix on a song for her. She's so sweet and such a supportive person. She's very grounded and down to earth. She's just always been very sweet to me. Obviously she's very funny and fun to play with. When she comes over, my mom's like, "Debbie, do you want some water?" She calls her on a first-name basis. Or she'll be like "Debbie, you want something to drink?" and Debbie will be like, "It's 10 in the morning, what are you talking about?" She's just super cool, and gorgeous.
My mother just went to Blondie in Atlantic City and went backstage. It was like a big thrill, obviously, and Debbie was very sweet. My mom was so impressed. My mom is like the ultimate starfucker. She's like, "I want to meet famous people!" Now that she knows I'm friends with Amy Poehler, she's like, "I wanna meet Amy Poehler! Amber Tamblyn!" Anyone on my Facebook or Instagram, she's stalking them. The biggest moment, she met Tom Selleck. We went to the set of Blue Bloods, because my friend Amy Carlson is on there. She took "the best picture of her life," she said. It's just her and Tom Selleck, it's incredible. She actually did that line from Bob's Burgers, before Bob's Burgers started, she said when she dies, "I want you to throw my ashes in Tom Selleck's face."