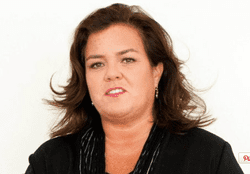 Rosie O'Donnell has announced she will be joining ABC Family's The Fosters, the new Jennifer Lopez-produced show centering around a multiethnic family of foster and biological kids being raised by lesbian parents. The Hollywood Reporter has the details:
O'Donnell, who is a foster and adoptive mother, will play Rita Hendricks, a tough yet compassionate woman who works for the foster care system and becomes a mentor to a member of the Foster family.
She'll appear in three episodes when the second half of the show's freshman season returns in January. Production will resume in October. […]
"I am thrilled to be a part of this wonderful, heartwarming show. My kids an I never miss it," O'Donnell said.
Check out a trailer for the show, AFTER THE JUMP…