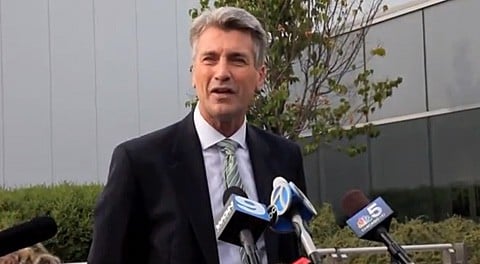 Yesterday Towleroad mentioned that Minneapolis Mayor RT Rybak was headed to Chicago, Madison, Milwaukee, and Denver — cities in states where marriage equality is not yet a reality — to campaign for gay couples to come and get married in Minneapolis.
Rybak smartly has dollar signs in his eyes and knows that marriage equality tourism can boost Minneapolis's and Minnesota's economy.
Here's his pitch to the people of Chicago.
Watch, AFTER THE JUMP…