Pop star Selena Gomez has canceled two concerts in Russia after being denied a visa, the Moscow Times reports: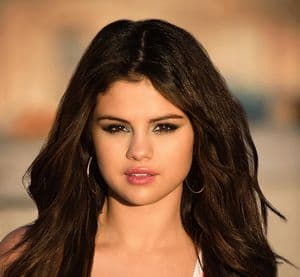 Gomez failed to secure a Russian visa after the government tightened the visa regime for foreign musicians in response to Madonna's and Lady Gaga's decisions to openly support gays during their shows in Russia last year, the organizers told RIA Novosti…
…The head of the Petersburg Music Industry company, Yevgeny Finkelshtein, said Thursday that he feared the finger-pointing would discourage other performers from visiting the country.
"Not a single person is going to visit us if the Prosecutor General's Office starts disputing something or looking for guilty parties," Finkelshtein said, according to RIA Novosti.
Gomez was being urged to speak out for LGBT Russians via a Change.org petition, which said:
Selena Gomez knows all too well what it's like to be bullied, and as an international pop star she has a unique platform – and a special obligation – to join other celebrities like Madonna, Lady Gaga, and Cher in speaking out against the Russian government's bullying of LGBT people. By speaking out, Selena can let LGBT folks in Russia know that we stand with them, and that they are not alone.
John Becker, the organizer of that petition, told the HuffPost:
This shows that the Russian government is on edge, it's nervous, and it's aware of the bruising its reputation has taken in the wake of their anti-gay crackdown. For the first time since the end of the Yeltsin administration, more Americans have a negative perception of Russia, and it's clear that the country's crackdown on LGBT rights has made a difference here.
This cancellation of Selena Gomez's visa shows that the Russian government is sensitive and on the defense, and shows that the pressure from people all around the world and the backlash against these laws is strong. They're afraid to have someone like Selena Gomez come in and potentially use her platform to advance LGBT rights.
In related news, Elton John recently said he's going to perform in Moscow in December:
"I'm supposed to be going to Moscow in December," he says. "I've got to go. And I've got to think about what I'm going to say very carefully. There's two avenues of thought: do you stop everyone going, ban all the artists coming in from Russia? But then you're really leaving the men and women who are gay and suffering under the anti-gay laws in an isolated situation. As a gay man, I can't leave those people on their own without going over there and supporting them. I don't know what's going to happen, but I've got to go."
No word on the status of his visa.