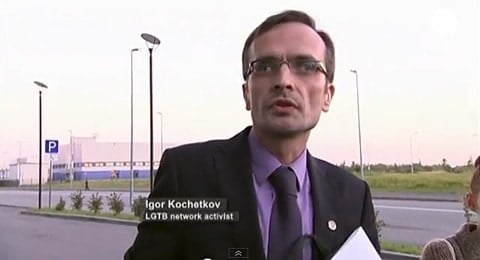 Euronews reports that at least one of the LGBT activists who met with President Obama yesterday in St. Petersburg felt "let down" by his meeting with the President, because Obama said he had to consider his overall relationship with Russia.
Said Igor Kochetkov of the Russian LGBT Network:
"The President said he can't prioritize human rights in his relationship with Russia because there are other issues as well. I disagree with the President because, in my view, by doing so, we narrow our chances of cooperation in other areas."
Watch, AFTER THE JUMP…