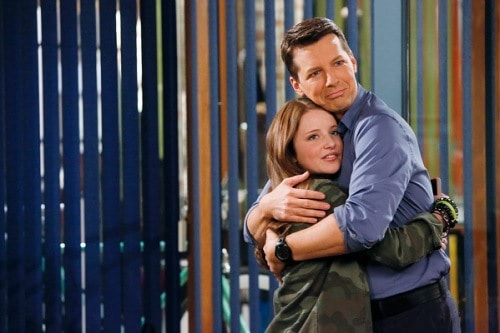 Sean Hayes insists his new sitcom Sean Saves the World, about a single gay dad raising a teen daughter, won't be message-driven like The New Normal:
"Absolutely not. If that's a byproduct of their viewing experience,
fantastic. But it's definitely not in the forefront of our minds when
creating this show week-to-week. It's making people laugh and telling
great stories. I think with me playing a gay dad, the gay part should be
the fifth most interesting thing about the character. It definitely
doesn't need to be focused on that just like in real life. So if it's
groundbreaking for being extra funny, great. But there is no agenda here
other than to be funny."
Our TV writer Bobby Hankinson talks about Hayes's new show in his column, Five New Shows to Watch and Five to Skip This Fall. Check it out HERE.