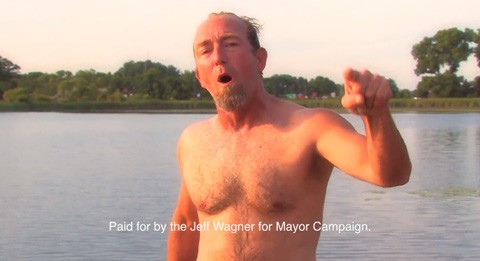 Will walking out of a lake in skin-tight bike shorts, promising to no longer visit the strip clubs, and yelling at people to "wake the f**k Up" get Jeffrey Alan Wagner elected Mayor of Minneapolis?
Probably not, but it will elect him famous on the internet.
Watch, AFTER THE JUMP...
(via hypervocal)