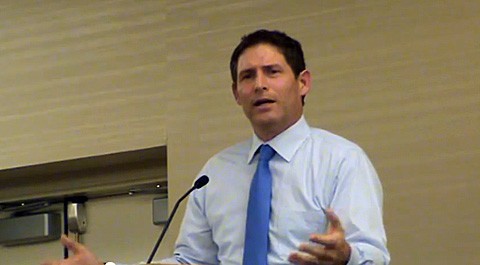 As we mentioned over the weekend former NFL quarterback and Super Bowl champion Steve Young and his wife Barb spoke on Saturday night at the 32nd annual Affirmation International Conference for LGBT Mormons, Families and Friends in Salt Lake City.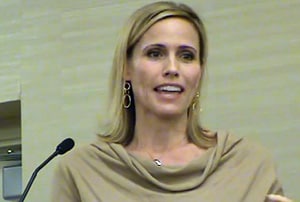 Watch Steve and Barb speak, AFTER THE JUMP…
The AP reports:
The former BYU quarterback said his goal "is to build bridges with my gay brothers and sisters. We need to see each other as Jesus sees us."
Young also reminisced about winning the Super Bowl with the San Francisco 49ers, and spoke about relying on faith. "(Faith is the) fundamental fuel for the human experience," he said. "If the experience is to return to our Heavenly Father, faith is the fuel from beginning to end."
He introduced his wife, Barb, as an advocate for the gay, lesbian, bisexual and transgender community. "There is not a day that goes by that you are not on her mind. She has spent countless hours advocating for you," Young told the crowd.
Barb Young, a Mormon convert whose older brother is gay, actively opposed California's Proposition 8 in 2008, even though leaders of the Utah-based Church of Jesus Christ of Latter-day Saints enlisted members to work for its passage.
Watch Steve and Barb speak, AFTER THE JUMP…