Colorado Pastor Kevin Swanson, in a talk with Generations Radio co-host Dave Buehner, blamed the deadly Colorado floods on "decadent homosexual activity" (offering the example of a kiss between Denver House Speaker Mark Ferrandino and his partner which appeared on the front of the Denver Post), abortion and marijuana rights, Right Wing Watch reports.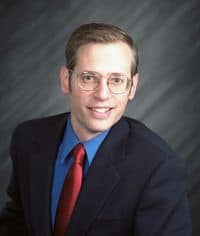 Says Swanson:
Let me ask you this: is it a coincidence that this was the worst year politically in the history of Colorado, at least if you use God's law as a means of determining human ethics, our legislators did the worst possible things this year than I have ever witnessed in the twenty years I've been in Colorado. Our legislators committed homosexual acts on the front page of the Denver Post, do you remember that? So here we have the very worst year in Colorado's year in terms of let's kill as many babies as possible, let's make sure we encourage as much decadent homosexual activity as possible, let's break God's law with impudence at every single level, at every single level let's make sure that we offend whoever wrote the Bible, so we have the worst year possible politically in the state of Colorado and it happens to be the worst year ever in terms of flood and fire damage in Colorado's history. That is a weird coincidence; interesting to say the least.
Swanson then goes on to also name marijuana as another cause.
Listen, AFTER THE JUMP…