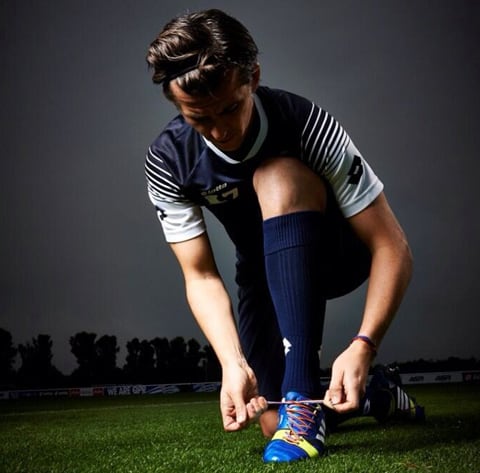 All 92 Premier League and Football League football clubs, plus 42 pro teams in Scotland, have been sent rainbow lacess by LGBT rights group Stonewall to encourage them to be worn on September 21 and 22 as part of The Right Behind Gay Footballers campaign which is focused on changing attitudes toward openly gay players in the sport.
Said Stonewall deputy CEO Laura Doughty: "It's time for football clubs and players to step up and make a visible stand against homophobia in our national game. By wearing rainbow laces, players will send a message of support to gay players and can begin to drag football into the 21st Century."
At least one player is on board.Queens Park Rangers midfielder Joey Barton has been tweeting the campaign, encouraging players to get on board, tweeting, "Show that peoples sexuality shouldn't be an issue. Join the rainbow laces movement…."
Barton even suggests, "Alternatively, if you have glorious, flowing locks like I do, you can use the laces as a headband!"