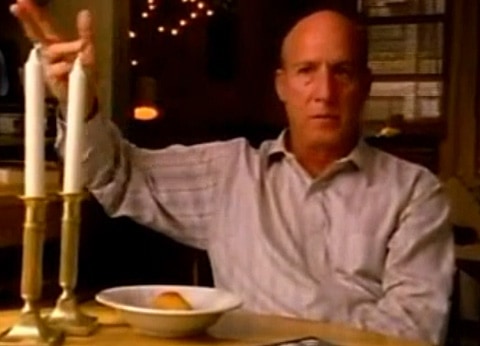 Stephen Crohn, whose genetic resistance to the HIV virus facilitated further study of AIDS and how the virus attacks the body, died by suicide in August at the age of 66, the NYT reports:
Mr. Crohn's immune system and its quirks earned him unsought renown. In 1996, the British newspaper The Independent called him "The Man Who Can't Catch AIDS," and he told his story in documentary films and newspaper interviews around the world….
Mr. Crohn felt he was carrying on "his family's tradition" by helping researchers, said Dr. Paxton, now a professor of infection and immunity at the University of Liverpool Institute of Infection and Global Health.
The research based on Mr. Crohn's immune system has led to advances in fighting H.I.V. A drug that blocks the CCR5 receptor, maraviroc, is now used to keep infection from spreading in patients who have contracted the virus. And in 2006, an AIDS patient in Berlin was effectively cured of the disease after receiving bone marrow transplants from a matching donor who had the delta 32 mutation.
"This is a classic case of medical science learning from patients," said Dr. Walker of the Ragon Institute. "Most of the immunology we know comes from studying other animal models," he said. "We need to study humans who have real diseases."
Crohn's boyfriend Jerry Green, who contracted HIV in the late 70's, was one of the first to die from AIDS-related causes.
Watch an excerpt from NOVA: Surviving AIDS, about the work done by Drs. David Ho and Stephen O'Brien, with patients Steve Crohn and others, AFTER THE JUMP…
More at the NYT.