As part of a wide-ranging interview with the AP which also covered Syria and Edward Snowden, Russian President Vladimir Putin rejected the idea that Russia has anti-gay laws and said shows of gay rights support would not be met with punishment at the Sochi Games: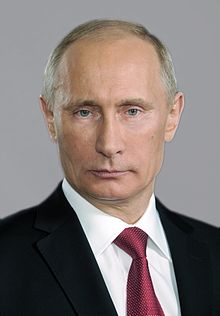 On another topic, he denied at length charges that Russia has anti-gay policies, indicating that Obama was welcome to meet with gay and lesbian activists in Russia during his visit. He even said he might meet with a similar group himself if there is interest from the gay community in Russia.
Putin also dismissed criticism of laws banning "gay propaganda" and said Olympic athletes would be safe to express their views:
He also said that athletes and activists would not be punished if they raise rainbow flags or paint their fingernails in rainbow colors at the Feb. 7-23 Olympics.
But he clearly has no intention of allowing a gay pride parade or other such actions: Last month, Putin signed a decree banning all demonstrations and rallies in Sochi throughout the Winter Games.
Of gays, Putin added:
"I assure you that I work with these people. I sometimes award them with state prizes or decorations for their achievements in various fields. We have absolutely normal relations, and I don't see anything out of the ordinary here. They say that Pyotr Ilyich Tchaikovsky was a homosexual. Truth be told, we don't love him because of that, but he was a great musician, and we all love his music. So what?"
Obama is on his way to the G20 summit in St. Petersburg later this week. He is said to have plans to meet with LGBT rights groups while he is there.