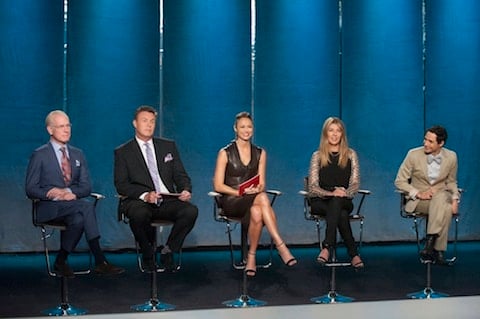 As the TV season gets into full swing, check out our new weekly guide to make sure you're catching the big premieres, crucial episodes and amazing guest stars.
Ryan Seacrest hosts a new game show The Million Second Quiz, premiering tonight at 8 p.m. Eastern on NBC.
Sons of Anarchy returns for its sixth (and penultimate) season Tuesday on FX at 10 p.m. Eastern.
The X Factor returns with a two-night season premiere Wednesday and Thursday at 8 p.m. Eastern on FOX. This season Paulina Rubio and Kelly Rowland join Demi Lovato and Simon Cowell as judges.
 Stacy Keibler is the guest judge on Project Runway Thursday at 9 p.m. Eastern on Lifetime. The designers create looks for modern Southern women.
 On Friday's America's Next Top Model (9 p.m. Eastern on the CW), the models are made to walk the streets in their underwear, and one male contestant has a teary breakdown.