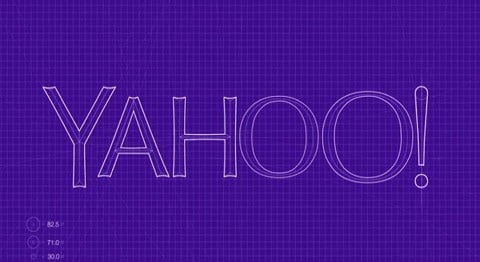 Yahoo! unveiled a new logo this morning after 30 days of teases from the company on what it would be. It's not receiving the best reviews.
CEO Marissa Mayer "geeked out" about the logo in a post on Tumblr, in which she writes, in part:
On a personal level, I love brands, logos, color, design, and, most of all, Adobe Illustrator.  I think it's one of the most incredible software packages ever made.  I'm not a pro, but I know enough to be dangerous 🙂
So, one weekend this summer, I rolled up my sleeves and dove into the trenches with our logo design team: Bob Stohrer, Marc DeBartolomeis, Russ Khaydarov, and our intern Max Ma.  We spent the majority of Saturday and Sunday designing the logo from start to finish, and we had a ton of fun weighing every minute detail. 
We knew we wanted a logo that reflected Yahoo – whimsical, yet sophisticated.  Modern and fresh, with a nod to our history.  Having a human touch, personal.  Proud.
Mayer then posted a "blueprint" video of the design process.
What do you think of the new logo, AFTER THE JUMP…