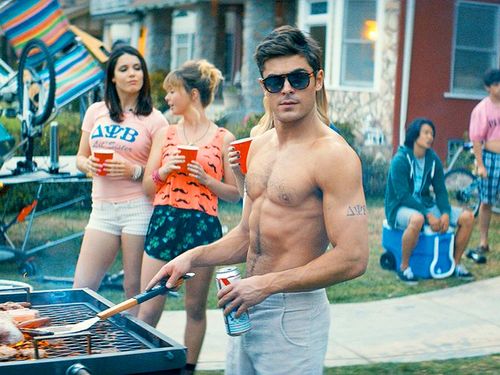 Zac Efron spent some time in rehab earlier this year, TMZ reports:
We're told the problem spiraled out of control during the filming of Seth Rogen's movie "Neighbors," (above) which was shot during a narrow time frame beginning in April. Sources tell us Zac — who also starred in the movie — was a no-show on a number of days.  As one source connected with the film tells us, "It was common knowledge he was struggling with cocaine."
Three other sources confirm … Zac's problem was rooted in cocaine, but say he also dabbled in Molly — a pure form of Ecstasy, and a popular drug in clubs and raves.
E! News adds:
"He's healthy, happy and not drinking," one source said. "He's taking time to focus on working."