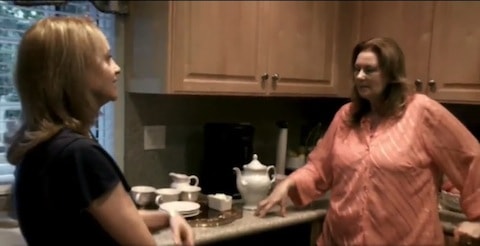 On Monday night HBO aired Valentine Road, a documentary of the murder of high schooler Lawrence "Larry" King by his classmate Brandon McInerney. Some of the clips available from the show are positively gut-wrenching, particularly when King's former 7th grade teacher Shirley Brown says, without an ounce of shame, that:
"When he asked me what to do about the situation [of his orientation], my response to him was, 'Nothing! What to do about the situation is 'nothing,' and to keep it private, and to dwell upon on it.' Larry shouldn't have expressed himself so blatantly, openly transexual."
He came to her for help, and Ms. Brown tried instead to make him feel shame.
Arguably worse are the attitudes of some of the jurors who can't seem to quite grasp the gravity of the crime of one student murdering another, clucking amongst themselves as if McInerney was an 8-year-old child who had gotten into a fight rather than a 14-year-old young adult who deliberately killed his classmate. They also seem intent on making sure that King bore some of the responsibility for his own murder. Said jurors Diane Michaels and Karen McElhaney to each other:
"Where are the civil rights of the one being taunted by another person who is cross-dressing? They have to address that, it's very important. No, it wasn't addressed, and he had no one he could turn to because the school was so pro-Larry King's civil rights. But where was Brandon's civil rights?"
"It was the high heels, I think it was the makeup, the behavior…"
"Because Marina…"
"Yes, she had a girlfriend, they were told not to hold hands in school, so they stopped."
"She got it."
"Exactly."
"And Larry didn't get it. And had he followed her example…"
"We wouldn't be here today."
It's remarkable they didn't blame King for the gun being loaded. The video clips are tough to watch, but if you have the stomach for them, you can see both of the clips quoted above over at Gawker.