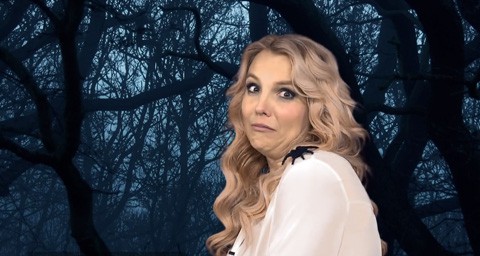 Merchant navy officers off the north-eastern coast of Africa have a new weapon to ward off Somali pirate raids on marine vessels. Not guns. Not bombs. Just Britney. 
The "Work B***h" singer and pop diva has been heard floating over the waves and she is reportedly sending the pirate's skiffs packing. Early hits "Baby One More Time" and "Oops! I Did It Again" are the most effective songs in this new defensive strategy which is aimed at lessening the impact of ransom-seeking attacks, of which there were 176 in 2011 alone. 
The Mirror reports:
Second Officer Rachel from Aberfoyle in Scotland said: "Her songs have been chosen by the security team accompanying our tankers because they thought the pirates would hate them most. These guys can't stand Western culture or music, making Britney's hits perfect…There are a lot of lives and cargo at stake so security is of prime importance. The speakers can be aimed solely at the pirates so as not to disturb the crew. They're so effective the ship's security rarely needs to resort to firing guns – as soon as the pirates get a blast of Britney they move on as quickly as they can."
The music is currently used as a second line of defence and is broadcast when initial calls from armed security guards on board fail to deter the pirates.
Though humorous in concept, the strategy has been effective in protecting cargo and personnel on board ships surrounding the Horn of Africa.
In other news, Spears sat down with BBC Radio TV and radio host for "Its' Britney Witch!", a dramatized reading of the Vincent Price monologue from Michael Jackson's "Thriller".
Check it out, AFTER THE JUMP…