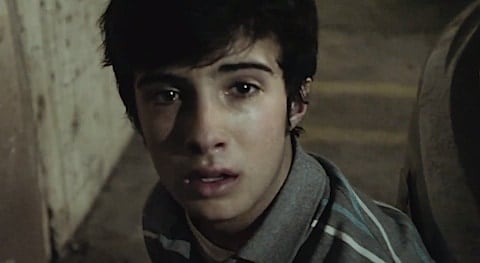 Jamie Foxx, Elton John, Lisa Vanderpump, Lisa Ling, David Furnish, James Woods, and Bruno Tonioli appear in a short film from the L.A. Gay & Lesbian Center that paints a stark picture of what an LGBT youth might go through during the first week he or she is rejected from their home.
Watch "Any Given Tuesday", AFTER THE JUMP…
The Center tells us:
Young writer/director Trent Kendrick and producer Michael Fossat were so inspired by their tour of the L.A. Gay & Lesbian Center—and so touched by the plight of the many homeless LGBT youth the Center serves—that they developed and produced this short film to heighten awareness and promote support for the Center.

Filmmaker Roland Emmerich, one of the Center's largest donors, is hosting the film's debut at a benefit dinner this Saturday night, Oct. 19. Co-hosts of the event include Bryan Lourd, David Geffen, Jane Lynch, Amy Pascal, Ryan Murphy and Dustin Lance-Black.