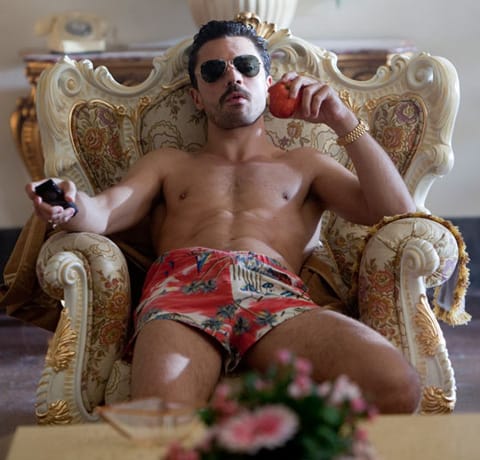 Dominic Cooper is the latest actor being floated for the role of Freddie Mercury in a Queen biopic to which Sacha Baron Cohen was attached.
Daniel Radcliffe was falsely attached to the project last week by a UK tabloid, and the publication floating the latest casting rumor lists "a trusted source" as the root of the last report, so take it with a grain of salt, although physically Cooper is far closer to Mercury than Radcliffe was.
Above, Cooper in The Devil's Double.