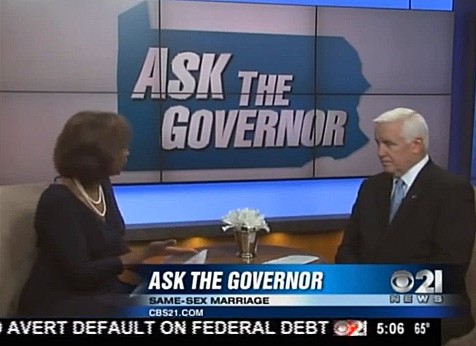 Pennsylvania Governor Tom Corbett compared gay marriage to incest this morning during a radio interview this morning, the AP reports: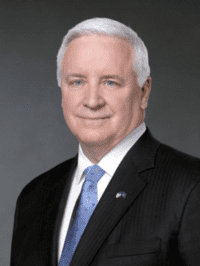 Corbett make the remark on a Friday morning news broadcast by WHP-TV in Harrisburg, when asked about a statement his lawyers made in a court filing in August. The state attorneys at that time compared gay and lesbian couples to children, as neither may legally marry in Pennsylvania.
Corbett, who previously called that statement inappropriate, now says he thinks "a much better analogy would have been brother and sister, don't you?"
Watch the video (via Think Progress),…AFTER THE JUMP…
Corbett's remarks in August were made in a brief to halt the marriage licenses being issued to gay couples in Montgomery County. The brief compared gay and lesbian couples to 12-year-olds, who are also barred from marrying under state law, reading:
"Had the clerk issued marriage licenses to 12-year-olds in violation of state law, would anyone seriously contend that each 12-year-old . . . is entitled to a hearing on the validity of his 'license'?"
In related news, yesterday gay Rep. Brian Sims and Rep. Steve McCarter introduced a marriage equality bill in Love Park in Philadelphia.
Said McCarter at the introduction:
"This goes beyond simply legalizing gay marriage,. This is about ensuring all Pennsylvanians have equal benefits and protections before the law. Marriage equality and the benefits associated with it need to be afforded to all of our citizens, and the people of Pennsylvania support that idea. The issue is getting our fellow legislators to listen to their constituents and the voice of Pennsylvanians who are calling for this bill to proceed."
Think Progress also notes a new poll revealing that 54 percent of voters in Pennsylvania support a marriage equality bill.
Watch the video), AFTER THE JUMP…