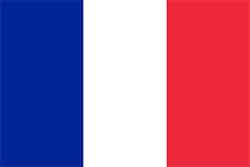 On May 18 this year, France became the 14th country to legalize same-sex marriage. At the heart of France's marriage debate was the issue of gay adoption as the legislation in question legalized not only gay marriage but also gay adoption. After the bill was signed into law by French President Francois Hollande, hundreds of thousands took to the streets of Paris to protest marriage equality and the prospect of gay couples being allowed to adopt. Though it has been five months since marriage equality came to France, this week saw the country's first adoption by same-sex spouses. Time reports:
A couple being identified in local media reports as Caroline and
Pascale A. were married in June, and on Thursday received approval for
one wife's two biological children, Laure and Lise, to be adopted by the
other wife, Le Monde reports. Both children are reportedly the result of artificial insemination by an unknown donor or donors.
The announcement was celebrated by the Association of Gay and Lesbian
Parents and Future Parents, which said that from now on, children may
hear in school hallways, "Two moms or two dads, it's possible!"
As previously reported, though same-sex French couples may be able to adopt domestically, they may not be able to adopt Russian children because of Russia's dissatisfaction with France's gay marriage law.