Jon Jones reportedly dropped out of the Atlanta City Council race, according to Atlanta Progressive News. As Towleroad reported less than a month ago, Jones would have been the first openly gay, African-American man elected to the city council. Jones cited fracturing votes in a competitive race as the impetus for his removal, and he is now backing the incumbent candidate for District 5, Natalyn Archibong.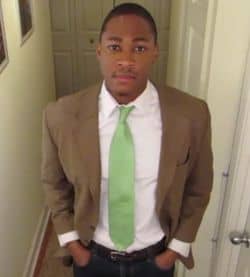 GA Voice reports:
Before Jones dropped out, there were four opponents trying to unseat Archibong, who has held the District 5 seat since 2001. 
The three remaining candidates are Matt Rinker and Christine Enterkin, both openly gay; and John Paul Michalik. 
…
"If I stay in the race, it could fracture the vote. It could lead to District 5 losing… someone who's genuinely worked on their behalf, and replaced with a candidate that's unknown, Matt Rinker or Christian Enterkin. They stand on their promises, but they don't come close to the record that Natalyn has," Jones told APN.
Archibong told APN she was "humbled" by Jones backing her.
Jones will be missed in what could have been a historic election.  
For her part, Archibong has been embroiled in controversy after reports came out regarding an $11,000 sum she paid to her brother's company between 2007 and 2008. She has settled with the Board of Ethics to pay a $250 fine.