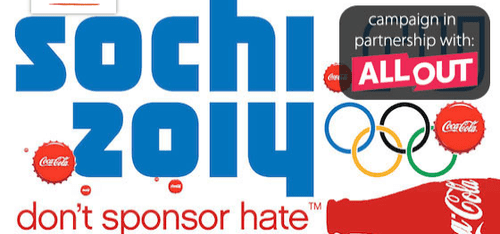 The activist group AllOut is planning a protest at Coca-Cola's headquarters in Atlanta today at 12:30 pm, Atlanta INtown reports:
 The organization is asking for the soft drink giant to call for a repeal of Russia's anti-gay "propaganda" law before the 2014 Winter Olympics in Sochi. Coke is one of the largest sponsors of the Olympic games.
AllOut has been pressuring Coca-Cola executives to speak out against Russia's anti-gay laws and a petition has received more than 350,000 signatures urging the company to do so.