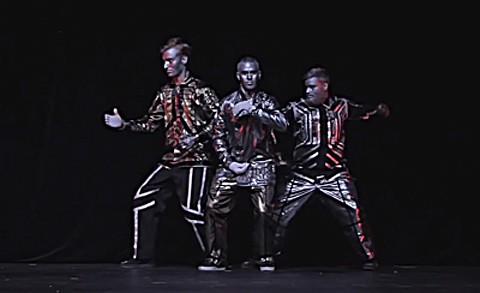 The Robotboys are burning up the internet with a video this week.
Watch, AFTER THE JUMP…
Mashable on their background:
The RobotBoys, whose human names are Nick Nitro and Jeppe Long, met in the Copenhagen breakdancing scene in 2004. They used their classic mime and physical comedy training to perform in everything from a hip-hop rendition of The Nutcracker to local dance battles, but they didn't hit the world stage until they won Denmark's Got Talent in 2008.