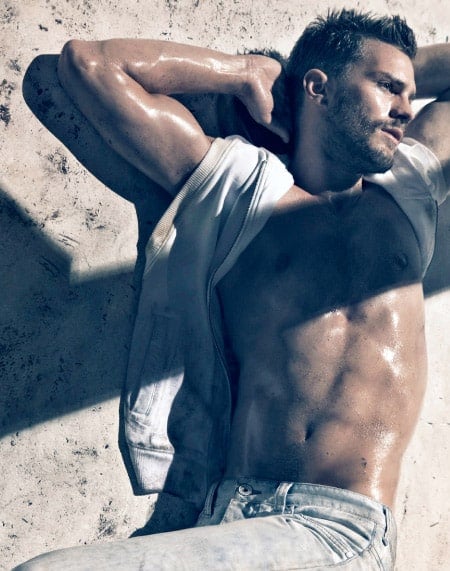 Jamie Dornan has snagged the Christian Grey role in the upcoming film adaptation of the best-selling novel, according to the Hollywood Reporter:
Charlie Hunnam infamously backed out of the project a week and a half ago, setting off a feverish pursuit to find his replacement.
The U.K.-based Dornan was first revealed as a contender for the role of kinky billionaire Grey by THR on Oct. 14. He is the star of the U.K. series The Fall and might be best-known to U.S. audiences for playing the Huntsman in ABC's Once Upon a Time. Born in Northern Ireland, he's a former Calvin Klein model and dated Keira Knightley for two years…
…Universal was under pressure to begin production Nov. 1 on the high-profile project in order to meet an Aug. 1, 2014, release date. If Dornan's deal closes, he will be signed for three and possibly four Fifty Shades movies based on the erotic book, assuming the first film is successful.