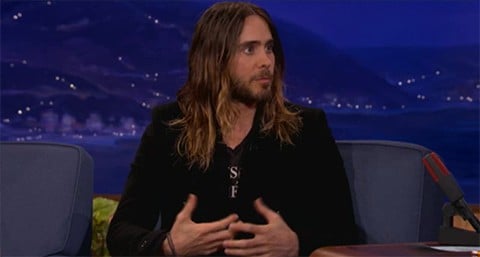 Jared Leto stopped by Conan O'Brien's show last night to share what it was like playing a transsexual character, Rayon, in the upcoming film Dallas Buyers Club. The film also stars Matthew McConnaughey as a cowboy struggling with HIV and Jennifer Garner as a doctor helping administer the then new drug, AZT.
On the transformation into Rayon: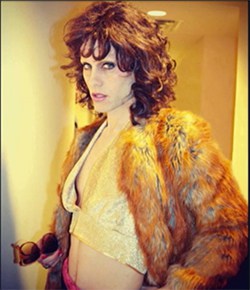 JARED: It was intense. I mean I lost between 30 and 40 pounds, was wearing high heels every day and as you can see, tons of other things as well.I waxed my entire body. My eyebrows included.But it was kind of nice.It was a period piece so I didn't have to do Brazilian, you know?
CONAN: That's right, it takes place in 1986.
JARED: Not exactly a 70's bush.
On the on-set reaction to his character:
JARED: I mean it's interesting, funny as I look around the set and see some of the guys working here.It was always like the biggest, toughest guy who was the first to offer his hand to me.
CONAN: Like they opened doors to you?
JARED: Or asked me to dinner.Stuff like that.
Check out the full interview AFTER THE JUMP…