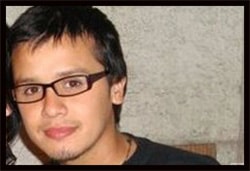 Four men have been found guilty of the murder of gay Chilean Daniel Zamudio, whose brutal killing at the hands of neo-Nazis recalled that of Matthew Shepard.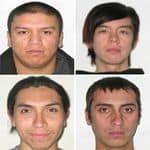 Judge Juan Carlos Urrutia said Thursday that Patricio Ahumada Garay, Alejandro Angulo Tapia, Raul Lopez Fuentes and Fabian Mora Mora are guilty of a crime of "extreme cruelty" and "total disrespect for human life."
Zamudio, was fatally beaten, stabbed, burned, and branded with a Swastika in March 2012. He spent several days clinging to life in a hospital before he died.
Zamudio's attackers were arrested shortly thereafter.
Zamudio's murder prompted the legislature to pass long-pending hate crimes legislation inclusive of sexual orientation just a week after the horrific crime. The legislation had been proposed seven years earlier.