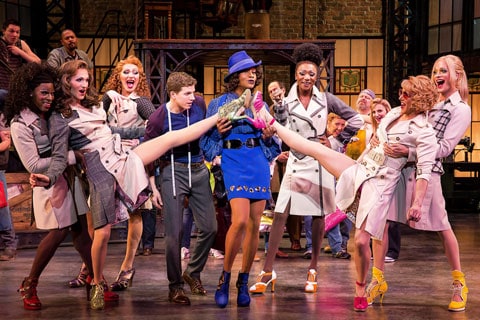 Producers of Tony Award-winning musical Kinky Boots are kicking up their heels:
Demonstrating once again that winning the Tony Award for best musical is a major asset at the box office, the hit Broadway show Kinky Boots has recouped its initial investment of $13.5 million in a remarkably swift 30 weeks of performances…
…Lead producers Daryl Roth and Hal Luftig confirmed the Broadway recoupment Thursday. The show officially opened at the Al Hirschfeld Theatre on April 4 following a month of previews. It has regularly been playing to capacity houses, grossing around $1.6 million a week thanks to the high volume of premium-priced tickets being sold. The cumulative box office total for the production recently passed the $40 million mark.