Domestic partner registry opens in Missoula, Montana.

Fukushima Nuclear Plant reports another radioactive water leak.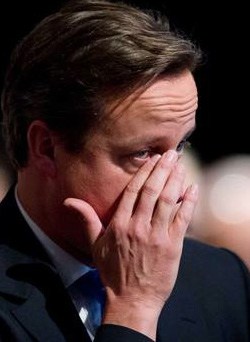 UK Prime Minister David Cameron denies claims that he regrets his decision to push the legalization of same-sex marriage.

Sinead O'Connor offers Miley Cyrus advice. Miley responds by comparing Sinead to Amanda Bynes.

Small drone crashes in NYC, nearly misses businessman. "The drone is small but the FAA says it should not have been flying hundreds of feet above a crowded Manhattan sidewalk."

Court affirms gay troops are eligible for spousal benefits: "In a four-page summary judgment, U.S. Judge Richard Stearns ruled on Wednesday in the lawsuit known as McLaughlin v. Hagel that gay troops plaintiffs in the case are entitled to spousal benefits in the wake of the Supreme Court decision against the Defense of Marriage Act."

Penn State football coach Jerry Sandusky loses appeal, plans to take sex abuse case to the state Supreme Court.

Mars was once home to supervolcanoes: "Ancient Mars was home to giant volcanoes capable of eruptions a thousand times more powerful than the one that shook Mount St Helens in 1980, scientists have said."

Two Princes in Into the Woods.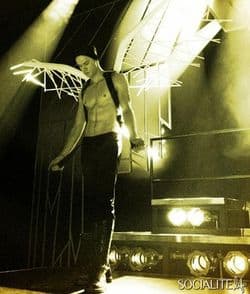 Chord Overstreet is some kind of shirtless angel.

Gay couples in military having trouble getting leave to get married: "Gays and lesbians in the military are running into widespread obstacles as they seek to take advantage of a new Obama administration policy designed to make it easier for same-sex couples in the armed services to get married."

Universal kills Focus Features: "In a terrible corporate reorg, Universal has folded the gay-friendly powerhouse Focus Features into the commercial unit Film District and replaced arty James Schamus with ex-Sony exec Peter Schlessel. They are closing the New York office and will run operations from Los Angeles. As of January 2014, all their movies are to be released under the Film District banner."

COURT: AEG Live not responsible for death of Michael Jackson.

Grand Theft Auto V is as transphobic as you'd expect.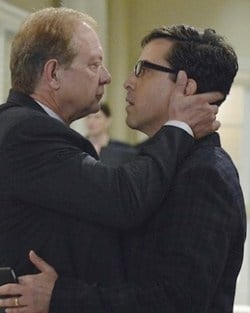 Dan Bucatinsky on Scandal's 'subversive' gay relationship: "The issue is not really our right to be married or our right to have children," Bucatinsky told TheWrap. "That's taken as a given. And in doing so, it allows the drama of the actual scene and situation to come through without an agenda. In that way it's subversive in itself."

The Daily Beast looks at Prop. 8 mastermind Frank Schubert and his new crusade for NOM against transgender students.

Montana Revenue Director Mike Kadas says gay couples can't file for joint income tax returns even if legally married: "Kadas said the Montana Revenue Department cannot follow this federal guidance because of the state constitutional provision that defines marriage as one between a man and a woman. Voters here adopted this constitutional initiative in 2004 by a 2-to-1 margin. If a same-sex couple inquires about filing a joint state income tax return, Kadas said the department will advise that it's not a valid tax filing option."