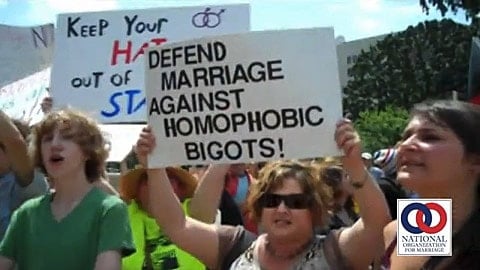 Adding more to the mounting pile of evidence that the National Organization for Marriage can't achieve their goals without breaking the law, LGBT activist Fred Karger (pictured, below) issued an 11-page report detailing the illegal activities of NOM and the Church of Jesus Christ of Latter Day Saints in the state of Hawaii.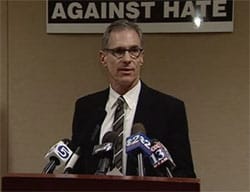 Primary among the complaints are that the Mormon Church is refusing to register their paid employees who are lobbying Hawaii Legislators, and BYU Hawaii President Steven C. Wheelwright, who donated almost a quarter of a million dollars in support of California's Proposition 8, is thought to be one of the most prominent unregistered lobbyists. 
Meanwhile, NOM has failed to register for grassroots lobbying prior to their massive television ad campaign, an activity that most certainly exceeds Hawaii's definition of a lobbyist as someone who is "either spending five hours
of their time in a month or $750 of their means."
A PDF of Karger's very detailed letter can be found here: Download Hawaii Ethics Commission Letter.