A Democratic lawmaker in Ohio says she plans to follow California and New Jersey and ban conversion therapy for minors, the Dispatch reports: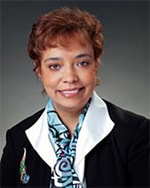 "If they are already questioning their sexuality, we don't want them to think there is something wrong with them that needs to be fixed," Sen. Charleta Tavares said.
California banned sexual-orientation therapy last year for anyone younger than 18. In August, New Jersey Gov. Chris Christie, a Republican, signed a similar law. Tavares said her bill more closely mirrors the New Jersey law, leaving penalties up to professional licensing boards.
She said it is an issue that she and her Democratic colleagues thought they needed to be more proactive in addressing, noting the higher rates of suicide among gays. She said she does not know whether so-called conversion therapy is used much in Ohio, but she said that even if it's rare, the bill still sends a message.
"We don't want to do any harm to a child," she said.
A similar bill has also been introduced in Pennsylvania by gay Rep. Brian Sims.