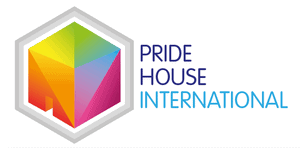 Pride House International, a coalition of LGBT sports and human rights groups, has this week called on national Olympic committees to host events during the 2014 Sochi Olympics that would compensate for the lack of an officially designated Pride House. First seen at the 2010 Vancouver Olympics,
"Pride House [was established as a] venue welcoming LGBT athletes, fans, and others and
their allies during international sporting events. Akin to the various
national houses at such events, they are welcoming places to view the
competitions, to enjoy the event, to learn about LGBT sport and
homophobia in sport, and to build relations with mainstream sport.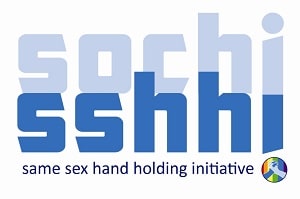 While a Pride House was also present at the 2012 London Games and is set to be seen at the 2016 games in Rio de Janeiro, Russian authorities have denied Pride House International a presence at Sochi. Though Pride House has been an active participant in the dialogue surrounding Russia's anti-gay laws, calling on the UN to denounce the laws and also calling for a same-sex hand holding initiative at Sochi in response to the IOC's warning that it would not allow pro-LGBT activism or protest, Pride House officials insist that the events they hope to host in partnership with national Olympic Committees are not themselves political:
"Keph Senett, part of the PHI leadership group, explained that the intent was not to protest Russian anti-gay laws: "We're not planning a demonstration, and the content of Pride House is not political, unless you consider that calls for sport open to all, for freedom from discrimination in sport, for freedom of expression and assembly are political. Since these values are found in the Olympic Charter and the governing documents of the International Paralympic Committee, we think that a place where they are honoured and respected should be very welcome at the Olympic and Paralympic Games."
Pride House has also called upon the International Olympic Committee (IOC) itself to "demonstrate that its assurances of safety for gay and lesbian
athletes were credible by hosting a Pride House under their aegis." However, the IOC has not responded to this particular call. Irrespective of the IOC's lack of support for Pride House, it appears that the organization may already have some potential partners in line, according to Lou Englefield, coordinator for Pride House International:
"We think the greatest impact for Pride House events in Sochi is ensured by multiplying a presence in national houses. Our goal is for there to be a Pride House event somewhere in Sochi every day of the Games…We are hopeful in the outcome of our current discussions with national houses, and need to be able to respond to these generous offers of hosting."