Last October, Louis Rispoli, a well-known gay rights activist in New York, was beaten unconscious by a blunt object, dying several days later in the hospital. He was 62 years old, and only a couple blocks from the Sunnyside, Queens home he shared with his husband, Danyal Lawson.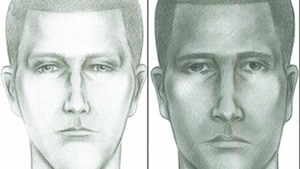 After controversy surrounding the case, including the police assumption that Rispoli was drunk and naming the crime scene as such nearly two days after the attack, the NYPD is doubling up on their effort to locate three suspects, one of whom has no description.
NBC 4 New York reports:
Police believe at least three different suspects were involved in the attack, and have released sketches for two of them. There was no description for the third suspect. They may have gotten away in a gray or white sedan with a noisy muffler, police say.
"The fact that he was hit over the head — I always feel like, it's one thing if you shoot somebody," said Lawson. "But to hit somebody, you have to have such anger and such hatred, and what brings people to that point?"
Police are investigating the case as a bias crime. Rispoli was a well-known gay rights leader, and one of the first to marry in New York when it became legal.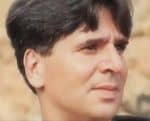 Ray Kelly, New York's police commissioner, assured reporters that the officers who responded to the case were reprimanded for their assumptions and the length of time it took to name the crime scene. A $22,000 reward has been offered to anyone with information leading to an arrest. As for Lawson, the crime, and the loss of his husband, still hurts.
"It's really hard," said Lawson. "A person who's been with you 32 and a half years, that's more than half my life, and they took my husband away and I miss him."
Watch NBC New York's report, AFTER THE JUMP…