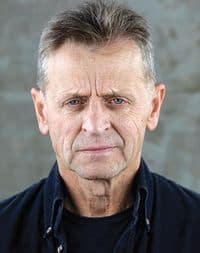 In a statement to the No More Fear Foundation, a group that works to help LGBT people seeking refuge and asylum in the U.S., 65-year-old Russian ballet dancer and choreographer Mikhail Baryshnikov has denounced discrimination and persecution of those who are lesbian, gay, bisexual, and transgender.
Baryshnikov does not address Russia directly but given his background it's clear his message is directed at his homeland.
Said Baryshnikov:
"My life has been immensely enriched by gay mentors, colleagues and friends and any discrimination and persecution of gay people is unacceptable. Equal treatment of people is a basic right and it is sad that we still have to even speak about this in [the] 21st century. I salute NO MORE FEAR foundation for stepping in so quickly to provide the much necessary assistance to gay and lesbian people who are fleeing prosecution and help them lead a proud life in their new country."