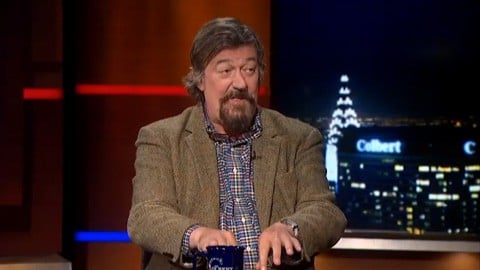 Actor and activist Stephen Fry stopped by the Colbert Report late last week to talk about his Broadway debut in Twelfth Night, his suspicious intelligence, his atheism, the Lord of the Rings, bipolar disorder.
Fry also praises New Jersey for getting marriage equality, and the 'It Gets Better' campaign.
Watch, AFTER THE JUMP…
If you missed Fry's documentary about confronting homophobia, check it out HERE.