In a blog post yesterday, the Department of Health and Human Services admitted that the launch of the main website for the Affordable Care Act has been dismal: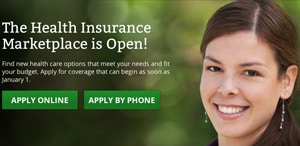 Unfortunately, the experience on HealthCare.gov has been frustrating for many Americans.  Some have had trouble creating accounts and logging in to the site, while others have received confusing error messages, or had to wait for slow page loads or forms that failed to respond in a timely fashion. The initial consumer experience of HealthCare.gov has not lived up to the expectations of the American people. We are committed to doing better.
HHS says it plans a "tech surge" to clean up the operation:
To ensure that we make swift progress, and that the consumer experience continues to improve, our team has called in additional help to solve some of the more complex technical issues we are encountering.
Our team is bringing in some of the best and brightest from both inside and outside government to scrub in with the team and help improve HealthCare.gov.  We're also putting in place tools and processes to aggressively monitor and identify parts of HealthCare.gov where individuals are encountering errors or having difficulty using the site, so we can prioritize and fix them.  We are also defining new test processes to prevent new issues from cropping up as we improve the overall service and deploying fixes to the site during off-peak hours on a regular basis.
They're also asking for input. Go to the site for details.
President Obama plans to address the technical problems with Healthcare.gov today at an event from the Rose Garden.
Obama will be flanked at the Rose Garden event by people the White House says have already enrolled during the first three weeks of sign-ups. Enrollment figures are being closely guarded by the administration, which plans to release the first round of data in mid-November.