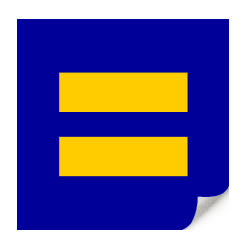 Students at the University of South Alabama claim they are the target of anti-gay bigotry after their vehicles, which sported Human Rights Campaign stickers, were vandalized 
The students have filed official reports with the university alleging that in September the stickers were ripped off their vehicles, and then that some vehicles were further vandalized, with one windshield wiper removed and one tire deflated.
USA Spectrum, a University of South Alabama campus/community LGBT organization, claims its members were targeted. Spectrum USA president Rachel Doctor spoke with AL.com:
"The overall response to these vandalism incidents from the university and campus community have been positive. The administration and university police have done a stellar job of checking up on the developing situations and for that type of support to be present for an LGBTQ+ activist student organization is huge. I cannot thank every individual who is reached out to us enough. If nothing else comes from this, the spotlight on this issue must never go away," Docter said.
"It is imperative that students, faculty, and staff understand that just because they don't see someone attacked right in front of them doesn't mean these things don't happen. We cannot continue to be silent about students being victimized for simply being who they are. Whether you believe in gay rights or not, we are all human. Have enough respect for one another to remember it," she said.
Check out the rest of the article at AL.com.